About Eli
We believe people should have the power to shape their own health.
Hormones have a powerful impact on our bodies, but we have very little personal insight into how they work. Eli's vision to make health information accessible to women at home. Our products are evidence-based, created in collaboration with medical experts and easy to use. Eli empowers women in their health journey, at every stage.
Our Story
For us, Eli is personal.
Our co-founder, Marina, wanted a non-hormonal, non-invasive form of contraception, but couldn't find one. This missing solution impacted her directly and showed her that without contraceptive freedom, women lack control over their own health. As she spoke to other women, she learned how a lack of hormonal data impacted them in their day-to-day lives and wellbeing. These problems ranged from cumbersome alternatives for tracking fertility, to zero solutions for perimenopause and endocrine conditions, to no clear way to track general hormonal health.

Eli was created to empower women. To offer greater control over personal health and life choices. And to provide access to evidence-based hormone insights, grounded in real-time data.
Our Team
Meet the humans behind Eli.
We are a group of experienced scientists, engineers, and founders working together with boldness, integrity and trust to solve a problem that impacts women across all stages of life. We are passionate about women's health and working to shift the paradigm to put women's health in their own hands.
Marina Pavlovic Rivas
Co-founder & CEO
Marina is a repeat founder passionate about empowering people with information. This passion is the unifying driver behind her diverse background that blends data science, women's health, and media. Marina founded Eli to create the solution that she, and so many others around her, needed. She founded the company after the acquisition of her previous venture, which developed machine learning solutions for organizations that empower people with information at scale. Marina has a Masters in Data Science and a Bachelor in Communications. Her work to close gender gaps also led her to create a community of over a thousand female data scientists.
Thomas Cortina
Co-founder & CTO
Thomas is a repeat founder with an interdisciplinary background in mechanical engineering and physics. He sees technology as a way to solve meaningful problems. His long-standing passion for hardware led him to build from the ground up and manufacture impactful products through his previous ventures, where he developed solid operational expertise. Thomas worked as an engineer in highly regulated and technologically complex fields, including diagnostics, robotics, and aerospace. He holds a Bachelor in Mechanical Engineering, and a Diploma in Physics focused on sensor design, which he completed in France before immigrating to North America.
Zoya Brar
Chief of Staff
Before Eli, Zoya was the founder and CEO of CORE Diagnostics, a genetics company that brought advanced testing to self-pay markets. The company served over one million patients, expanded to over a dozen countries, developed over a thousand lab tests, and scaled from two to five hundred people. She also created a one-of-a-kind work culture of complete transparency and no hierarchy. Zoya brings with her experience of diverse healthcare systems including B2B experience across channels and partnerships. Before starting CORE at 23 years old, she worked at Google and completed a Bachelor in Sociology.
Callum Travaglini
Operations Director
Callum has vast experience in corporate development and strategy, specializing in operations, M&A, investor relations, and financial modelling. At Wealthsimple, Callum played a crucial role in the company's growth, working closely with the CEO to scale the team from 100 to 1,200 employees. He also led fundraising for over $900M, playing a key part in driving the company's valuation from $400M to $5B. During his time at Constellation Software, Callum successfully closed several SaaS deals worth over $200M, as well as driving strategic initiatives for several portfolio companies. Callum was also Valedictorian for both his high school and Wilfrid Laurier University's graduating classes.
Sarah Moug
Product Manager
Sarah holds a Master of Public Health in Health Management from Harvard. Her public health lens opens up a wide range of perspectives that directly influence Eli's team, users, and product development. Her experience also includes strategy and management consulting for Accenture. Before her work as a consultant, Sarah completed a Bachelor of Commerce in Business Technology Management.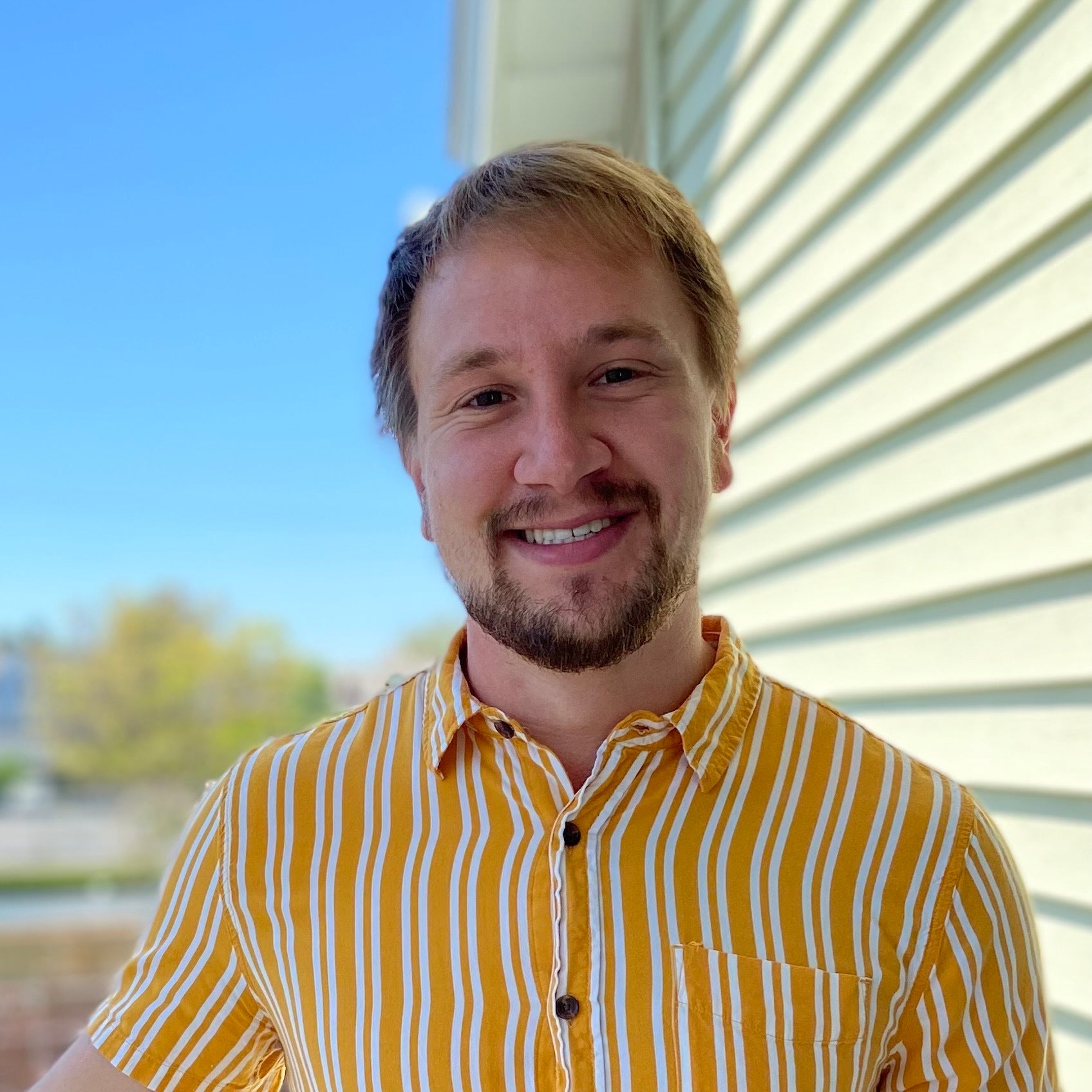 James Bausano
R&D Engineer
After completing his education in Chemical Engineering, James fell in love with assay development. Before Eli, he pushed the boundaries of assay development while managing assay R&D and manufacturing at Vessel, a D2C at-home testing company based in San Diego. Under his lead, James' former team put over 3 million LFA tests in the hands of consumers. Prior to Vessel, James created in vitro assays to support vaccine development and contributed to vaccine formulation and production in the US. He loves to learn, teach, and create wherever he goes.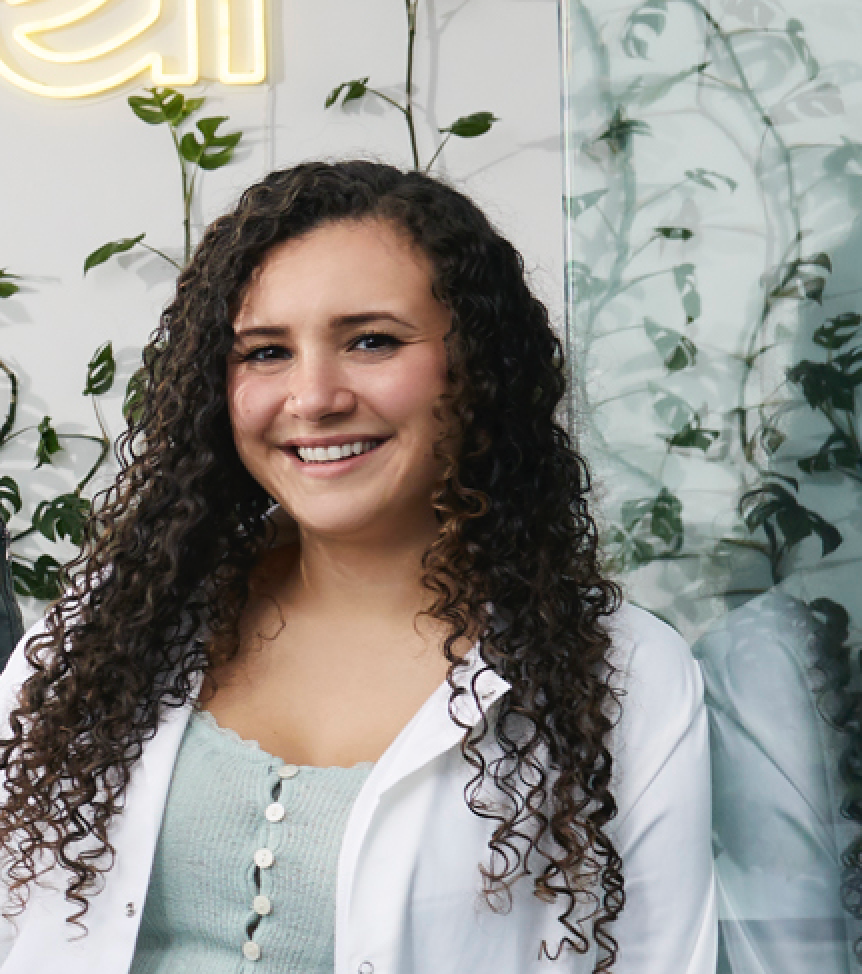 Jocelyn Meyer
R&D Scientist
With an education in Allied Health, Jocelyn has become a scientist and team-builder with a passion for empowering individuals to take control of their health. Before Eli, she was building the infrastructure of the R&D and manufacturing teams of Vessel, a San Diego-based D2C at-home testing company. She was instrumental in growing, training, and organizing a team of scientists and engineers that delivered over 3 million rapid tests to consumers. Jocelyn's work in assay and product development is inspired by her desire to democratize healthcare and make the world a better place for all.
Priyanka Ramjagsingh
Regulatory Affairs & QA Manager
Priyanka is a FemTech enthusiast, passionate about bringing innovative products to market using robust compliance strategies. She has worked with many startup companies to achieve and maintain global regulatory approvals, including in the US and European markets. After learning of the gaps in women's health, she started to support the FemTech community in various ways, including as a mentor for FemTech Lab. Priyanka holds an MSc in Medical Engineering.
Michael Gertsenchtein
Biomedical Engineer
Michael is an engineer who specializes in bringing devices from concept to reality. He has a passion for bringing creative ideas to life and is proud to be able to develop cutting edge medical devices. He has experience leading the development of devices in microfluidics, genetic testing, cardiac nuclear medicine, and theranostics. Michael believes the future of medicine is accessible, affordable, point-of care devices, and he strives to contribute to bringing healthcare to broader demographics. He holds a degree in Biomedical and Mechanical Engineering.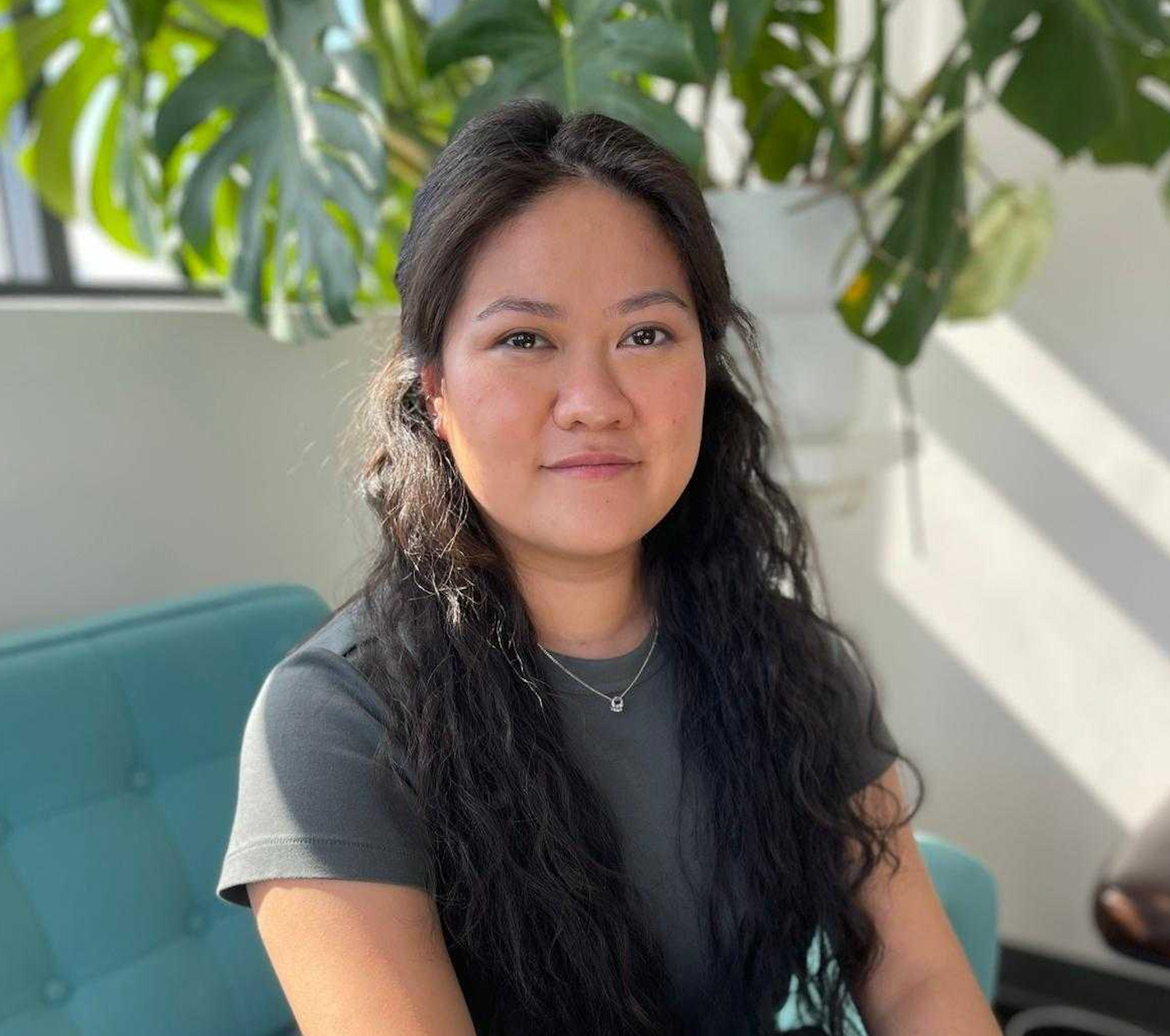 Nadine Padillo
R&D Scientist
Nadine has a demonstrated history of working in the medical practice industry, specializing in biochemical methods, immunochemistry, and biosensor development. She combines her medical field and academic background for medical device development. Nadine holds a Bachelor's in Biochemistry and a Master's in Biomedical Engineering, during which she took part in international competitions on sensors for health.
Sarah Duhaime
R&D Associate & Lab Manager
Sarah is a mission-driven scientist with a background in molecular biology, biochemistry, genetics, and neurosciences. Sarah holds a Bachelor's in Biochemistry and Molecular Medicine and a Master's in Biochemistry from the University of Montreal, where she is on the Rector's Honor List. Her diverse experience includes preclinical R&D to develop therapeutic approaches for rare diseases. Before Eli, Sarah was a lab manager and one of the lead scientists for a Montreal-based startup.
Adrien Takada
R&D Associate
Adrien is a curious and passionate researcher. She has a drive to create innovative technologies with social conscience, and holds expertise which spans the interface of basic and applied research. In her previous scientific endeavours, Adrien contributed to the development of eco-friendly biomaterials, as well as medical devices for tissue engineering and photodynamic therapy. Adrien has received her Master of Applied Science in Biotechnology and Bachelor's in Biochemistry.
Claudia Pérez-Levesque
Non-Dilutive Funding
Claudia is a four-time founder. Across her ventures, she has deployed her engineering background to create social impact and advance gender equality. In addition, she is a Co-founder of the Women in Tech Manifesto, a call for parity in the STEM industry. She has raised over $10M in non-dilutive funding for various organizations. She holds a Bachelor's in Mechanical Engineering and a Master's in Management and Engineering.
Lena Kozarov
R&D Intern
Lena is passionate about developing technology which impacts her community. She has worked as a student researcher to develop various devices for the detection of environmental contaminants and assessment of fertility markers. She gained experience in R&D engineering at a medical device startup, where she contributed to the development, verification, and design of the initial prototype. She is pursuing a Bachelor's in Bioengineering and Biomedical Engineering at McGill University. She co-founded CUBEC, a student conference.
Our Advisors
Eli is backed by industry leaders, but not just any leaders.
Our advisors are a select group of individuals who share our goals. They're with us every step of the way as we change the world of women's health.
Ruby Gadelrab Tudor
Ruby is a seasoned commercial health executive with over 20 years of experience in biotech, healthcare and healthtech industries. In the past, she served as the VP of Commercial Marketing at 23andMe, the pioneering DTC healthcare company, where she built non-consumer business models. She is currently the CEO and Co-founder of MDisrupt, a marketplace for connecting clinicians and scientists with digital health companies. In addition, she consults for companies in the genetics, healthcare and healthtech spaces on commercialization strategies. Ruby's background includes senior executive roles developing B2B and B2C commercial strategies at high profile companies including Life Technologies, Affymetrix, and InVitae. She holds a Bachelor of Molecular Biology from UCL.
Dr. Rhonda Zwingerman
Dr. Zwingerman is a physician and reproductive endocrinology and infertility (REI) specialist who recently co-founded Twig Fertility. Having gone through IVF herself, Dr. Zwingerman is committed to modernizing fertility care by using best-in-class technologies and building a clinic that provides people with comprehensive and compassionate fertility care. Dr. Zwingerman sits on the REI and Genetics Committees of the Society of Obstetricians and Gynecologists of Canada (SOGC) and has co-authored the Canadian guidelines on preimplantation genetic testing. She has completed her Residency in Obstetrics & Gynecology from the University of Alberta, a Master's in Health Policy, Management & Evaluation from University of Toronto and a Clinical Fellowship in Gynecologic Reproductive Endocrinology & Infertility from the University of Toronto.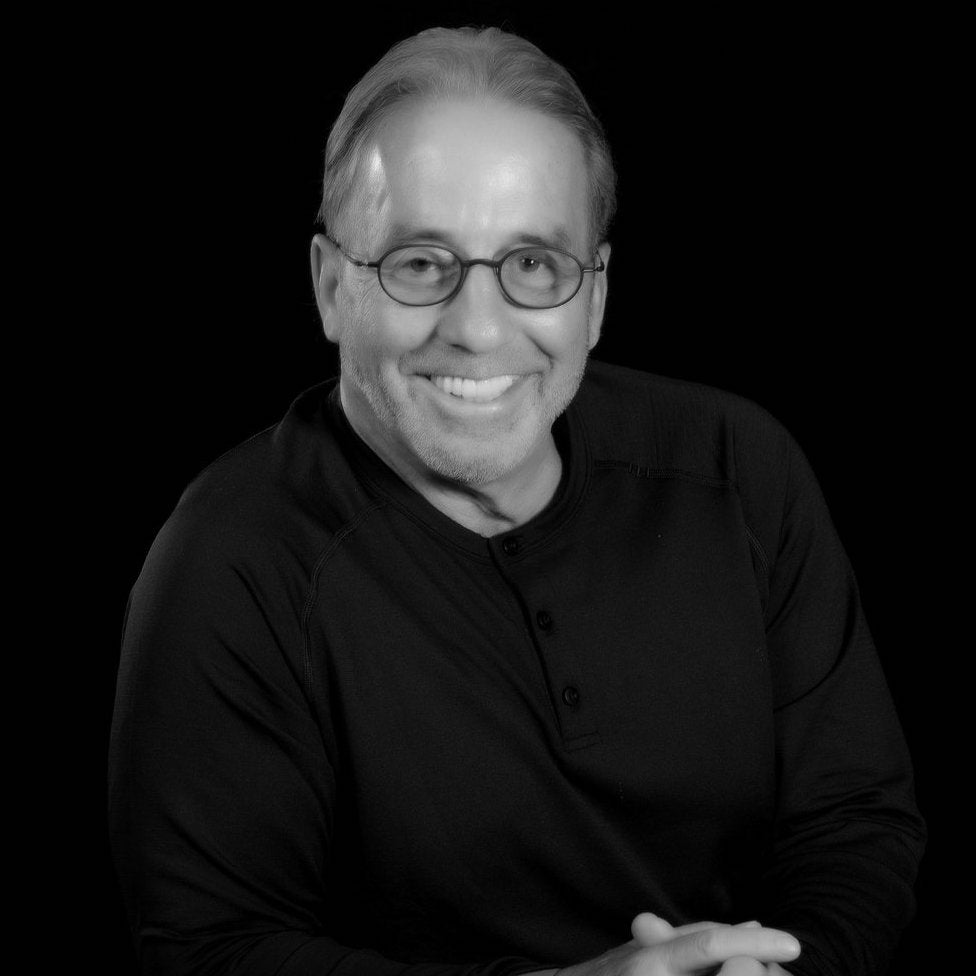 Steve Arless
Steve Arless is one of Canada's leading entrepreneurs in the biomedical technology industry. He directed and developed several highly regulated medical device companies from inception through major financing and public stock offering, advancing new medical devices from R&D to commercialization and global sales. He has served as CEO for a number of companies, most notably CryoCath Technologies (sold to Medtronic for $400 million CAD), Resonant Medical (sold to Elekta AB for $30 million), and CardioInsight (also sold to Medtronic for $100 million USD). With a passion for helping entrepreneurs flourish, Steve serves as EIR at MedTech accelerator Centech. He is also a Professor of Practice in the Faculty of Medicine at McGill University. In 2019, Steve co-founded and took the position as CEO of ViTAA Medical Solutions, a healthcare AI company.
Devon C Campbell
Devon has expertise at the intersection of engineering, biology, and design. He has 22 years of experience leading the development of innovative, commercially successful medical devices, in vitro diagnostics, and companion diagnostics. In the past, he has been a product development executive at a number of organizations including startups and global healthcare companies. Devon's background includes contributing to the Ventana acquisition by Roche for $3.4B, Novartis' Genoptix acquisition in 2011 for $470M and Vivacta in 2012 for $90M. He was also part of the team that led to the successful IPO of Quanterix for $73.3M. He holds a Master and Bachelor of Science in Mechanical Engineering from the University of Arizona, and an Advanced Executive Certificate in Management, Innovation & Technology from MIT.
Backed by Industry Leaders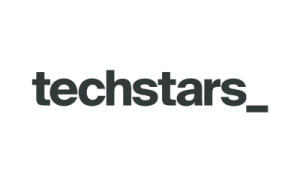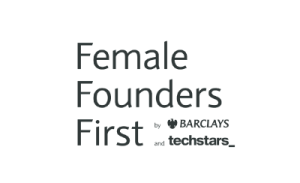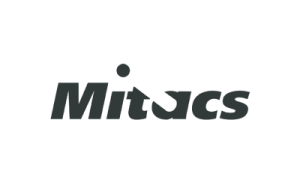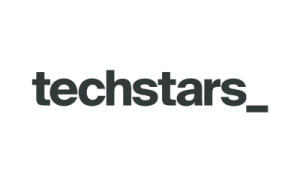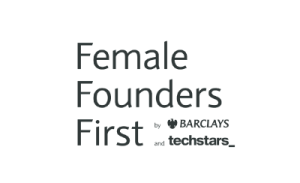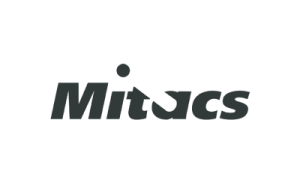 Join Our Team
Ready to change women's health for the better?
Our (digital) doors are always open to passionate people who share our drive for change.
Dream Jobs This Way